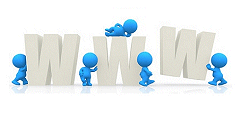 Webgloss is a team of web designers and programmers based in Gosport, near Fareham, Portsmouth and Southampton in Hampshire.

We have been designing web sites for businesses since 1996 - with a wealth of expertise we can get your business online quickly and we do not charge you an initial design fee!

Professional business design with an extremely competitive package for your website.

No design fees.
£22 a month.
5 main content pages.
Your video incorporated.
PayPal button.
Slide show of images.
Low cost - high quality sites.
All hosting included.
Site maintenance included.
Search engine submissions included.

Read more about Hampshire web designers by clicking here.