Solent Sites Hampshire Business Directory
A celebration of Hampshire - read about famous people & their connections with Hampshire, find interesting Hampshire facts alongside local Hampshire services and businesses. From Arthurian legends in the historic city of Winchester to Portsmouth being used as headquarters for the Supreme Allied Commander, US General Dwight D. Eisenhower, during D-Day - Hampshire is steeped in history.

Hampshire has a milder climate than most of Britain because it is in the far south next to the sea which provides a softening effect and it is well protected from the Atlantic coast. We also have a higher than average annual temperature, an above average amount of sunshine and only average rainfall each year. It's county flower is the Dog Rose. The plant is high in antioxidants and because the fruit is high in vitamin C it was encouraged in the wild during the war so that people could make their own rose-hip syrup.

This web site attempts to explore beneath the surface of this English county with its beautiful coastline, rich countryside and huge historic significance but Solent Sites is also a Hampshire business directory. We're here to help people living in the Solent area of Hampshire to find their way through the maze of Hampshire websites that are now on the Internet. We manually check each and every site we list in this Hampshire directory to ensure that they are of an acceptable quality. This means that you spend less time searching.We cover Hampshire businesses from Portsmouth, through Gosport and Fareham and across to Winchester, Southampton and The New Forest. Take a look by clicking on the topics listed in the menu on the left and you should be able to easily find an accountant or a solicitor in Hampshire, find places to visit or just where to go shopping!

Solent Sites is owned by Webgloss who are a group of web designers in Hampshire and was initially created because we became very tired of visiting websites that looked as though they would contain the links we wanted but actually didn't. So many business directories have irrelevant content with masses of broken links.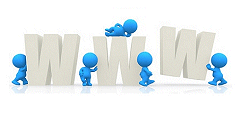 Webgloss is a team of Hampshire web designers and programmers based in Gosport, near Fareham, Portsmouth and Southampton, who have been designing websites for businesses since 2001. With a wealth of expertise we can get your business online quickly and we do not charge you an initial design fee! A professional business website with an extremely competitive package.
NO SET UP FEES.
5 web pages for your content.
£22 a month.
Designed for Google.
Mobile friendly, responsive web design.
No design fees.
No hidden charges.
No tie-in contract.
Hosting included.
2 slideshows if required - each 6 images.
2 pages as galleries, if required, max. 30 images on each.
Static images throughout.
Up to 10 videos from your You Tube page.
One visitor contact form.
Search engine submissions included.
Free redesign once every 2 years.
Most future changes included.
Your logo incorporated.
Website header designed if required.
Read more about Hampshire web designers